Although the University of Wisconsin has a highly competitive academic atmosphere, no matter how hard you try, intensely studying for hours on end is impractical. It is impossible to process information for more than a few hours as it takes both immense focus and motivation as well as energy, which is why breaks between studying are crucial.
Get up, grab a snack, hydrate, and relax for a bit with some of these Netflix shows. Each new episode will give you something to look forward to between your spaced-out breaks from memorizing marketing approaches and trying to reteach yourself everything your Econ TA didn't teach you.
A Series of Unfortunate Events
For those nostalgic of the children's novel series, or perhaps scarred by childhood, this television adaptation is not quite for the faint of heart. It mixes misfortune, mystery, horror and witts into a quite satirical narrative. Despite the chilling tales told in this series, the witty humor and situational comedy mixed in can mitigate the darkness of the topics introduced at times.
This series follows the three Baudelaire orphans, whose parents were killed in a fire and considering they inherit a grandiose fortune, they are relentlessly pursued by their distant relative, the deceiving villainous theatrical actor, Count Olaf who is played by Neil Patrick Harris.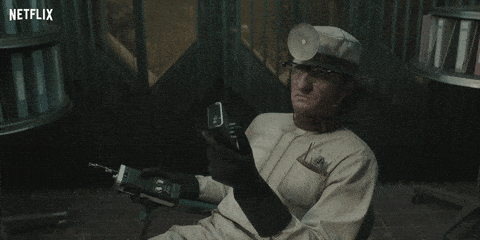 You will follow Violet, Klaus and Sonny as they use their incredible book smarts, mechanical skills and other extraordinary capabilities to attempt to escape Count Olaf's grasp.
This show is narrated by a man named Lemony Snicket who used many forms of rhetoric such as irony to draw in viewers. There are many thematic messages throughout this series such as how knowledge is power and that no one should underestimate the capabilities of young children.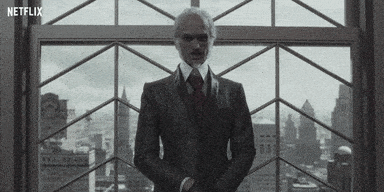 It's simply one of those shows you will not be able to turn away from even when scenes become tense or even frustrating to watch. As of now, there are only two seasons released on Netflix, but each episode runs a bit over forty minutes so it is best to cut yourself off halfway through to continue studying. The suspense will draw you back for more and serve as motivation to finish up some flashcards before returning to the sinister world of orphans in which they cannot control bad things from happening.
American Vandal
If you're in need of a laugh during your study break, in fear that you'll probably start crying otherwise, then American Vandal is the show for you. Created by the comedic Youtuber Jimmy Tatro, this show is a mockumentary that paints one high school petty crime as a heinous crime in a true documentary. The script, actors and even small details such as graphic design and editing effects, create for a similar feel to a true documentary, until you consider the event this show is painted around: Spray painted male genitalia on cars in the faculty parking lot.
Jimmy's character plays the guilty party that the documentarians are hoping to exonerate, or at least share his side of the story with the world. Drama, betrayal, love and pranks are just a few aspects of this school slacker and class clown's daily life, therefore to teachers he appears to be the best culprit.
The use of social media or different cameras, such as strategically positioned Snapchat videos by different characters at a party one night provides opportunities to explore scenes from the unique perspectives of each character. The way in which all of these different videos were placed around the party house just perfectly is a very interesting production feat of this show that Tatro should be commended for.
The different testimonies include students using their summer hookups as alibis and athletic program discrimination as motives. Handled similarly to a very serious criminal investigation, two nerdy morning show crew members clash at times in pursuit of what really happened that afternoon.
Instead of wondering how exactly quantum physics work, relax a bit at the library and focus on the one burning question that really matters: Who drew the d***s.
Lucy Hale, Tyler Posey talk new psychological horror film, 'Truth or Dare'Starring Lucy Hale and Tyler Posey, "Truth or Dare" is a Blumhouse Production project that puts a new twist on Read…
Take Your Pills
Although it is not a television show, if you are considering watching a real documentary, I highly recommend watching "Take Your Pills" which centralizes around the use and abuse of the drug Adderall. This might be an interesting documentary to watch at the library while many of those surrounding you might be abusing Adderall to study for their finals just as you're watching the documentary.
It speaks about the drugs origins, main ingredients and the legal as well as ethical debate over whether or not Adderall should be more or less accessible to students and athletes. It also draws more attention to attention disorders as well as other mental disorders.
The film is highly stimulating as there are many vibrant and intriguing graphics as well as testimonies throughout. It might cause you to think a bit more before buying a few pills off of one of your friends for your next exam or it may open your eyes to how much people who do not have attention disorders misuse this drug in attempts to get an unfair advantage in the classroom.
Should you be open to using drugs that could help you in the classroom? Should you condemn the use of drugs that give those undeserving a leg up? That's up for you to decide.
Nailed It
If you're looking to replace your exam stress with that of someone else, competitive baking shows are definitely the move. "Nailed It" features amateur bakers and hosts comedian Nicole Byer and chef Jacques Torres. Due to their lack of culinary prowess, you know that you are in for fails and painstakingly tense moments. Every second counts, as does every ingredient as bakers compete for a $10,000 prize if they attempt to recreate culinary masterpieces.
You will definitely need to grab a snack before watching cupcakes, icing and all their glory, cover your screen. Then again, the recipes and resulting creations will not always appeal to your appetite. Considering this is not Chopped, or any show judged by Gordon Ramsey, the stakes are not as high as it's more of a fun environment for participants rather than a soul-crushing experience for those that have devoted their lives towards fine cuisine.
Hopefully, once you finally submit your final essay or hand in your scantron the next day you'll also be able to think to yourself, "Nailed it!"